It's time for your first dentist visit!
Welcome to Smiles Dental Group, we're excited you decided to book with us! You can call us to schedule an appointment that fits into your schedule at one of our 7 dental clinics in and around Edmonton.

If you ever have any questions, comments, or concerns, you can ask our staff.
Make your first dental visit easy!
When you come to visit one of our 7 Smiles Dental Group dental clinics, you will be greeted by our smiling administrative staff. You should come 10-20 minutes early if possible, as we will have forms for you to fill out. These forms will include new patient forms, as well the standard COVID forms to make sure your safe for getting checked out at our clinics.
Your first dental visit will go something like this:
X-rays will be taken.
Your medical history will be reviewed.
Your teeth will be cleaned.
If any issues were noticed, solutions will be discussed.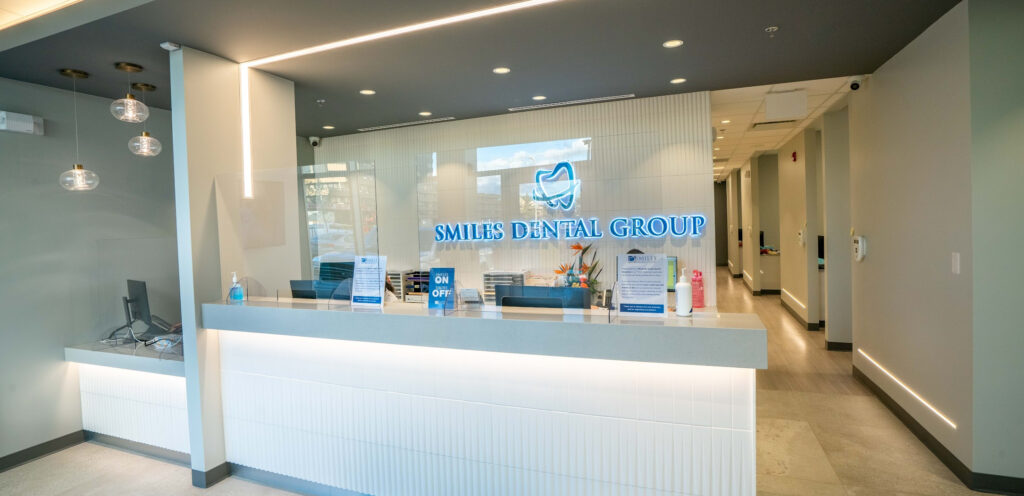 Looking For "A Dental Clinic Near me?"
Edmonton dentists are working out of multiple Smiles Dental Group dental clinics in and around Edmonton. Choosing a dental clinic has never been easier! Don't wait to book your appointment, our Edmonton & area dentists are ready to serve your needs.