What is Invisalign?
Invisalign is a brand name for a type of transparent aligners produced by Align Technology in 1998. Invisalign is meant to produce similar results to traditional braces however, they are significantly less noticeable and intrusive than braces are. They can also be removed by the patient if they ever become an inconvenience to the activity.
Invisalign Fast Facts
Invisalign and braces are similarly priced, but they give the patient much more freedom than braces.
The name Invisalign comes from combining the words invisible aligners.
Invisalign is not the only clear aligner, but they are the most well known aligners.
A lot of patients are very self-conscious about their smile and they often have gaps or crooked teeth that they want to be fixed. Braces are generally thought of as the only solution to fixing an imperfect smile, but that's not the case.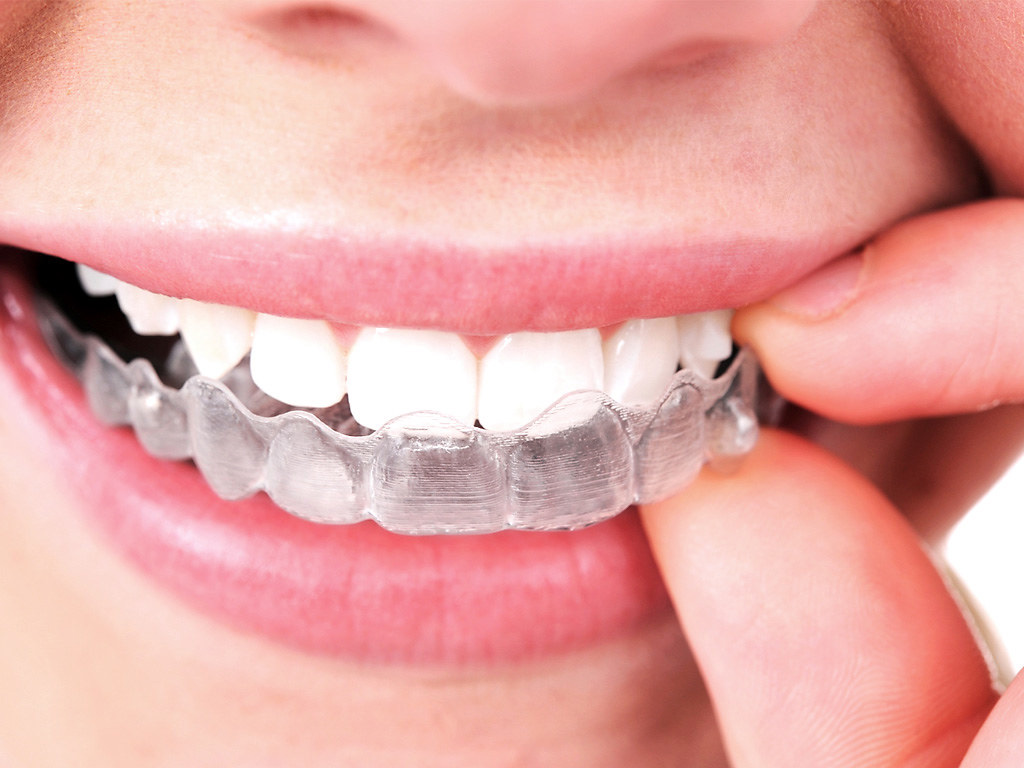 What dental problems can Invisalign fix?
There are a number of issues that
Invisalign
can fix, these include:
Overbite: your upper teeth overlap your lower teeth
Underbite: your lower teeth extend past your upper teeth
Crowding: if you have a smaller jaw, your teeth may become crowded or crooked
Gap: you have larger spaces between your teeth
Can age impact how effective Invisalign is?
The younger we are, the easier it will be to realign your teeth. Adults are not at a complete loss though, our teeth are still able to be adjusted, it will most likely just take longer. We always recommend speaking to your dentist first before any final decisions are made.
What is the process for Invisalign?
The first step in getting Invisalign is visiting a dentist or orthodontist, they will create a 3-D image of your mouth and your jaw. This image will act as a guide for the creation of the aligners. A series of customized plastic aligners will then be used to straighten your teeth over time. These aligners will be switched out every week or day, it is recommended you wear them at least 20 hours a day, this gives you a couple of hours during each day to remove them just in case they cause issues with the task you are performing.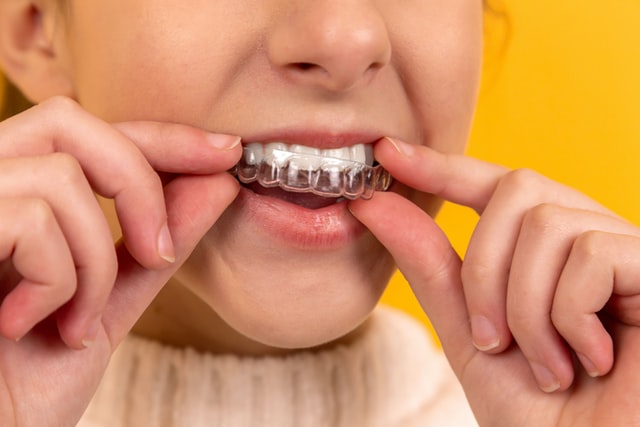 How do I make the most out of Invisalign?
The main thing that will make the biggest difference from your Invisalign will be mindfulness. You are allowed to remove the aligners for some activities, but you should have them in your mouth for most of the day, that's 20-22 hours per day, every day.
It's recommended that you remove the aligners for these specific activities:
Eating or drinking
Brushing or flossing
Cleaning the aligners
Note: Don't use hot water! It may warp the aligners, only use warm water when cleaning them.
If you're not doing these things, it's highly recommended that they be put back in your mouth so they can be as effective as possible. Invisalign will work significantly better if the issues aren't as severe. More severe issues will take longer to have a positive impact.
Invisalign – Pros & Cons
Pros of Invisalign
Aesthetics – They're clear and are not easily noticeable.
Removable – You can take them out for some activities.
Ease of use – Simple to use, and little training is required.
Few problems – Since it is one solid piece of plastic, problems are minimal.
Cons of Invisalign
Better for less severe issues – Evidence has shown they are more effective at certain kinds of movement.
Must be used to see results – If they're not in for 20-22 hours the results will be limited.
Can't eat or drink with them – You will need to remove them to eat or drink and you should clean them after you remove them.
Possible discomfort – Some patients experience some soreness when they are removed, which could impact what food choices you eat.
What will Invisalign cost me?
If you have serious issues, braces should be considered as they may be more effective, however, for simple issues, Invisalign is a great choice since the cost is about the same as traditional braces. The price will be different based on the needs of the patient, in general, they cost between $3,500 to $6,500, although it is highly recommended to get a quote from your dentist first before worrying too much about the price.
Invisalign can also be covered by your insurance provider if you have one, you should check with your provider after you received your quote to see what your final cost will be.
Is Invisalign right for you?
They may be right for you if you answered yes to the following questions:
Are your alignment issues fairly minor?
Would you feel more comfortable wearing Invisalign?
Do they fit your current budget?
Are you responsible enough to wear them mindfully?
If you answered yes to those 4 questions, then the next step will be a consultation appointment with your dentist or orthopedist.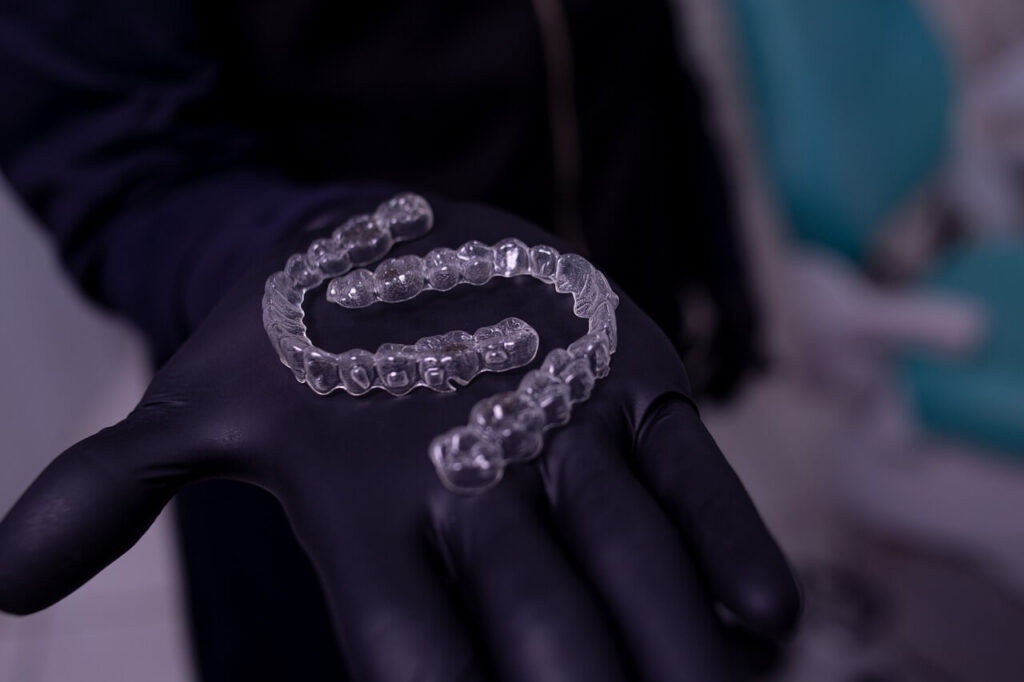 How should I clean my Invisalign?
Your Invisalign needs to be washed regularly as they will get dirty with use:
Rinse your aligners with cold to warm water every night before bed.
Brush your aligners with a soft-bristled brush. Be gentle and use clear liquid soap.
Rinse again after brushing with cold-to-warm water.
Store them in a case if you are not using them.
Daily tips to care for your aligners
Some daily best practices are recommended for optimal results:
ALWAYS remove them when eating food or drinking.
Only use water that is warm to the touch. Using hot or boiling water will warp the aligners.
Store them in an airtight container when not in use for protection and cleanliness.
Invisalign - Frequently asked questions
They're about the same, but if your dental issues are minor, then Invisalign may be a better option for you.
You should thoroughly clean them every night, and they should be changed completely roughly every 2 weeks.
Scented soaps
Mouthwash
Denture cleaner