Dental Extraction Fast Facts
You'll feel minimal amounts of pain during the extraction.
Blood clots afterward are normal.
It may take up to two weeks to recover.
Dental Extractions - When are they Necessary?
A dental extraction, also known as tooth pulling or tooth removal may be necessary due to un-restorable fractures, dental decay, or infections. Dental extractions can be routine or surgical. Adult permanent teeth have roots that are designed to help keep them attached to the bone and gums. Bone density, tooth position, and other factors can make the tooth difficult to extract.
How To Prepare For A Tooth Extraction
Be honest with your dentist before the extraction is performed.
If you are, or ever have been diagnosed with any of the following afflictions, please alert your dentist.
A congenital heart defect
Diabetes
Liver disease
Thyroid disease
Renal disease
Hypertension
An artificial joint
Damaged heart valves
Adrenal disease
An impaired immune system
History of bacterial endocarditis
How Is A Dental Extraction Performed?
Dentists use different instruments and techniques to accomplish this procedure safely and as comfortably as possible. Selecting an experienced and qualified general dentist (or specialist) is crucial to perform this procedure for you.
Will I Be Given Medication For The Surgery?
You will generally be given some anesthetic to help with the pain, and you may even be given some sedation depending on how serious the surgery is, or if you have a history of dental anxiety.
You also may be given antibiotics in the days leading up to the surgery if:
Your surgery is expected to belong
You have an infection or a weakened immune system
You have a specific medical condition
Dental Extraction
Do you have an issue with one of your teeth? It may need extraction.
What Is The Cost Of A Dental Extraction?
The cost of the extraction will depend on the level of difficulty for the procedure.
Are there any dental extraction complications?
Some rare complications may include:
Bleeding that lasts longer than 12 hours
Severe fever and chills, signaling an infection
Chest pain and shortness of breath
Swelling and redness at the surgical site
Nausea or vomiting
Cough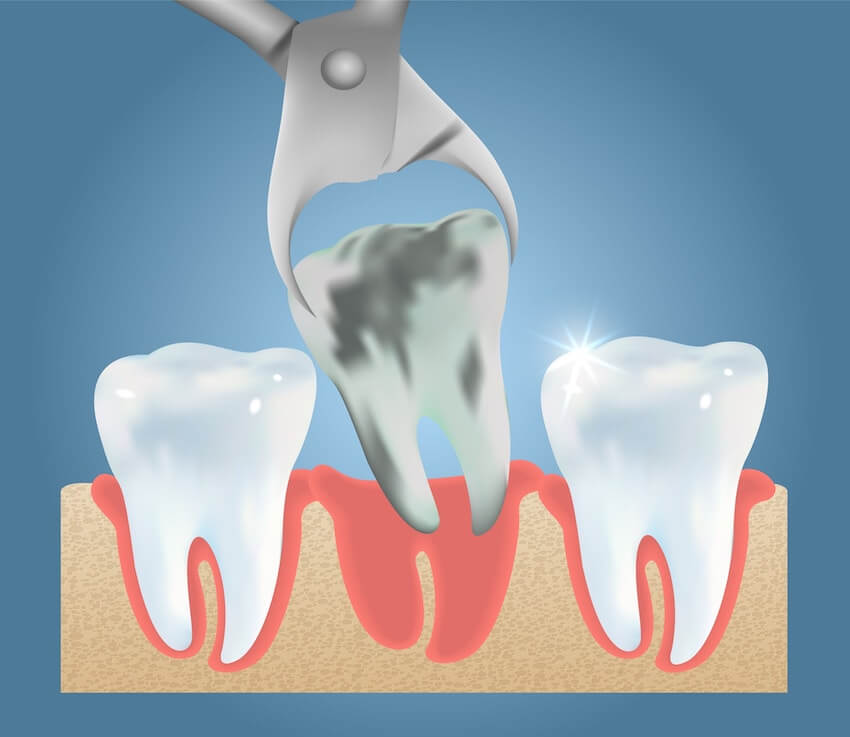 More Resources
If you're still interested in learning more about tooth extractions, check out these awesome blogs!