What Are Dental Crowns?
Dental Crowns, also known as 'caps', are permanent full-coverage restorations. They are recommended for teeth for the following reasons:
Heavily restored tooth, meaning the tooth has had multiple and/or extensively large filling(s) and can risk breaking.

Root Canal Treated teeth are at a higher risk of fracture because they can become more brittle over time.

Fractured tooth – The tooth is already fractured, and requires a crown to restore it completely.

Cosmetic treatment – As part of a 'Smile Enhancement' procedure, this is an elective procedure to achieve a cosmetic result.
Occlusal restoration or rehabilitation – multiple crowns are placed to correct a patient's bite or to restore their worn-down teeth. This is sometimes done in conjunction with occlusal or TMJ therapy.
What Does The Dental Crown Procedure Consist Of?
There are four parts to the dental crown procedure:
Crown preparation – the general dentist 'shaves down' the tooth on all sides by approximately 1 to 1.5mm to accommodate the custom-made crown.
Impression – Impression material

s

are used to make an accurate mold of the tooth being treated as well as surrounding teeth, and the bite. This can also be accomplished digitally using a specialized scanner instead of impression material.
Temporary crown fabrication and placement – This step can may be skipped if the crown is made the same day.
Cementation of the permanent crown – the permanent crown is cemented in place using a permanent adhesive. The bite is checked and adjusted as needed.
Base metal alloy, gold alloy, porcelain, porcelain fused to metal, zirconia, porcelain fused to zirconia.
Our team at Smiles Dental Group will direct bill your insurance plan whenever possible, and as usual, all of our fees are always BELOW the Alberta Fee Guide. Contact us for a cost estimate or to schedule your appointment.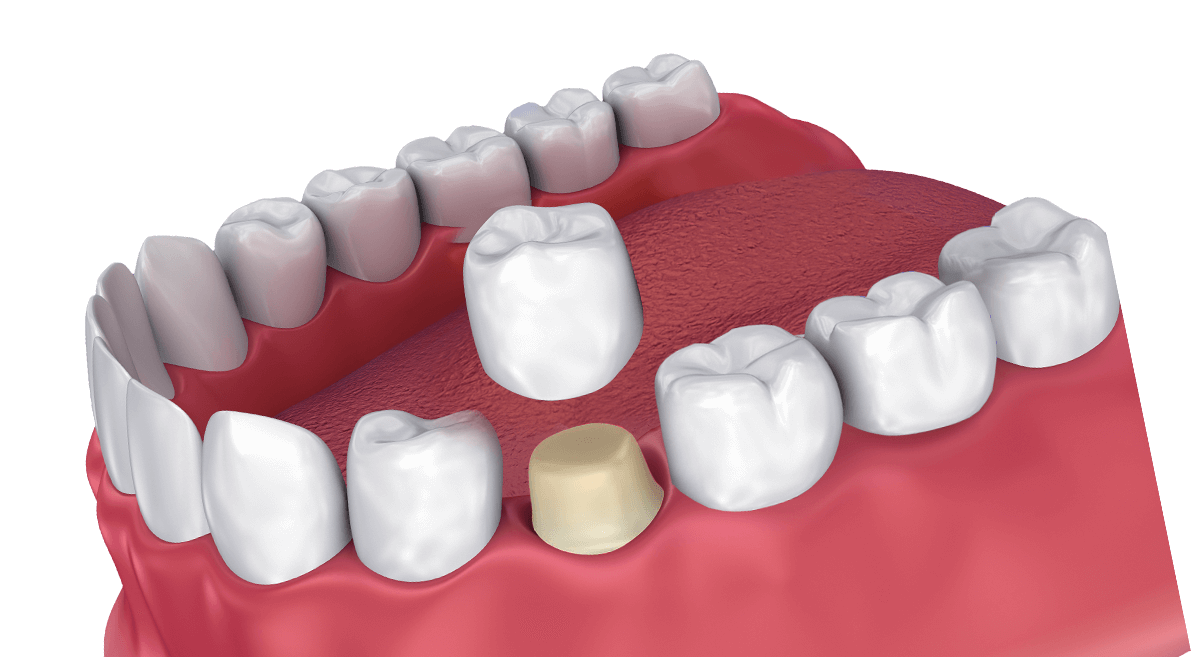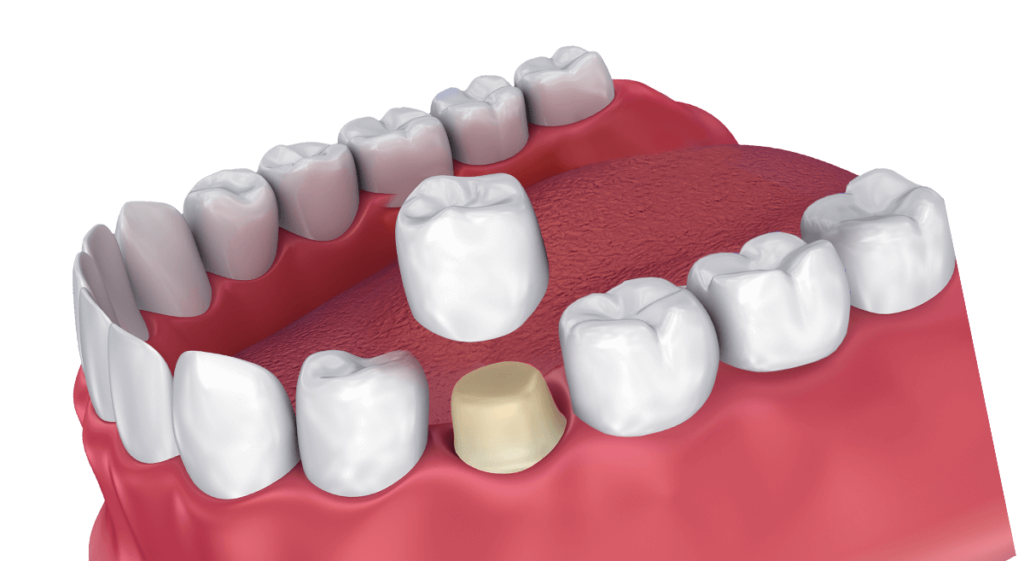 Who Needs A Dental Crown?
A dental crown may be needed for the following conditions:
To protect a weak tooth from decay or breaking or to hold together parts of a fractured tooth
Restore a severely worn or broken tooth
Support and cover a tooth with a large filling and not much tooth remaining
Cover discolored or misshaped tooth
Restore a tooth treated with a root canal
Restore a dental implant
More Resources

If you're still interested in learning more about dental crowns, check out these awesome blogs!