There may be a number of reasons why you're looking for a new dentist. You could be moving to a brand new city, maybe your previous dentist wasn't up to your standards, or maybe you're just window shopping for your first time.
What should I look for in a dentist?
Research your area for prospective dentists
One of the most popular search terms people use in Google is "near me", often they'll look for "dentists near me", or "restaurants near me", etc. If you're in the market for a new dentist and don't have any idea where to look, start with that. If you let Google see your location then it will show you the best websites and businesses that fit your proximity and search term. 
Since dentistry is a very popular field, some dentists know how valuable the first page is on Google (how often do you go to the second or third page?). So if their website shows up on the first page for such a competitive search term you know they take their business seriously.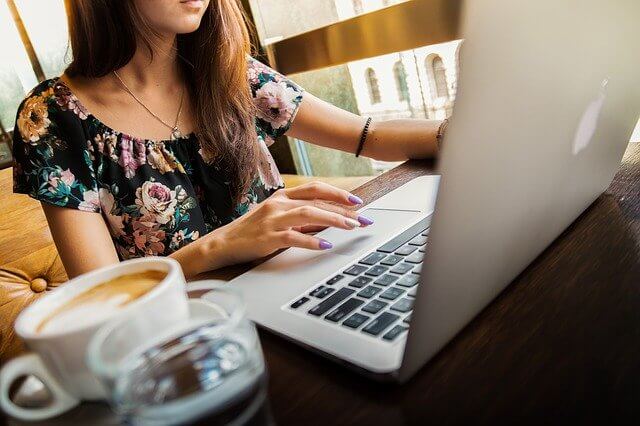 What perks does the dentist offer?
It's always easier when the dentist offers perks to their patients. For example, does the dentist you looking at offer free parking, convenient hours, direct billing, etc. If all else was equal, why wouldn't you go to the dentist that offered more?
Smiles Dental Group understands this, that's why we offer numerous perks, just check out a few of the things we offer.
Why Choose Smiles Dental Group?
Comfortable, Relaxed Environment

Instant Financing options
What kind of services do they have?
Choosing a dentist is much easier if you don't have to go to another dentist for another service. If you pick a smaller independent practice, they may not have the skill set or flexibility to offer you more than a very basic set of services. However, if you pick a larger practice, or even a group practice, like Smiles Dental Group, then you will have access to more experienced, and more procedures. You will often be able to pick different dentists or clinical staff upon request if you feel more comfortable with one or the other.
We know this is important, so we've put together a library of services you can pick from, we do everything from root canal therapy to teeth whitening, and more! If you're interested in all we have to offer, you can browse our products.
When are they available and do they do emergencies?
It doesn't make sense to go to a dental provider if they don't work around your hours. What happens if you break a tooth? Are they able to get you right in to fix it, or do you have to get referred to a specialist?
Smiles Dental Group has 7 different clinics, evening & weekend hours, and even a dedicated emergency clinic on Calgary Trail. We can handle most dental issues you will come across and if you do have an emergency we try to get you in as soon as possible.
Do they take the time to communicate with you?
Do they treat you with respect and educate you on what they're doing? When you ask questions you should get well-thought-out answers. Our dentists and staff are excellent communicators, we even have a website with well over 100+ blogs and over 40 YouTube videos discussing dentistry tips and more!
It's generally much more comforting and assuring to have a good understanding of the procedure you're going to go through than not. If you like a particular dentist, you can even book right in online to get an appointment with them
What are there dental fees like?
Not all dentists charge the same price for the same service. The Alberta Dental Association releases a guide regularly that gives a good estimation of how much services cost. You can see the Alberta Dental Fee Guide find out how much fees should cost.
It's probably fairly unsurprising that the vast majority of dentists charge at least as much, or more the guide. At Smiles Dental Group, we always charge below the guide. This gives the patient the best value for their money that we can.
| Procedure | Procedure Code | Smiles Dental Group | Average Cost - Alberta |
| --- | --- | --- | --- |
| Recall Exam | 01202 | $64.19 | $67.00 |
| Complete Child Exam | 01101 | $71.17 | $74.29 |
| Complete Adult Exam | 01103 | $101.48 | $105.92 |
| Scaling - 1 Unit | 11111 | $67.16 | $70.10 |
| Fluoride | 12112 | $28.99 | $30.26 |
| Composite Anterior Filling | 23111 | $136.51 | $142.49 |
| Composite Molar Filling | 23321 | $149.60 | $156.15 |
| Crown - Porcelain Fused To Metal | 27211 | $825.44 | $861.59 |
| Root Canal - 1 Canal | 33111 | $662.15 | $691.15 |
| Extraction - Simple | 71101 | $134.33 | $140.21 |
Summary
Even if you find the perfect dentist on paper, they may not feel right for you. As long as you pick a dentist that has an excellent public reputation and quality services, then at the very least, the quality of work shouldn't disappoint. 
If you feel that something is missing from your current dentist, or you're just starting to look, you can call us at
(587) 409-2959
.